Hello everyone!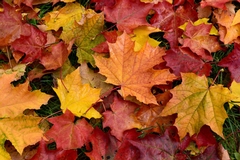 We hope everyone had as productive and busy a summer as we did! We're certainly not slowing down on our job sites, but our office is finally catching a break from the craziness of summer. As such, estimating can begin full-force for next season. Get your requests in now! Phone calls, emails, Facebook messages, and contact requests on our website are all adequate ways to reach Suzette in the office. She is happy to assist, and will be working hard on all your site-visiting, quoting, designing, and project managing needs! Happy fall, all!
PLEASE REMEMBER: Persuant to recent Michigan legislation, face coverings are no longer required inside our office, but are humbly requested. Meetings will be limited to four people inside the building at once, social distancing is required, and our office will be disinfected daily.
Thank you / miigwech / kiitos in advance for your help in keeping our community safe!